Who we are
"Farasooye Taali" NGO officially initiated its activities in 2007, under the registration No. 21848, authorized by the Ministry of the Interior, activities of this NGO started in a national level.
"Farasooye Taaly" NGO received the ISO 9001:2015 standard from the TÜV NORD GROUP, Germany for its educational activities.
In 2018, "Farasooye Taaly" NGO received the Advisory Board of the United Nations Economic and Social Council (ECOSOC).
Vision:
We look forward to helping very Farsi-speaking individual around the world, to build a healthy and effective relationship with inner self and others, by providing necessary services and aids.
Mission:
Our missions include education, individual and group counseling, social skills development, and providing a dynamic environment for young people, women, and all Farsi-speaking help-seekers to apply their knowledge. Specifically, we aim to promote seeking excellency in individual level, improving the quality of life and enhancing effective social interactions.
Managing Director
Nasim Ghobadighadikolaee
Vice Chairman of the Board
Azadeh Hoseinishalmaee
Treasurer of the Board
Ali Mohammaddoust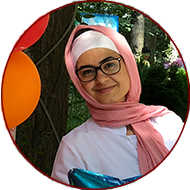 Member of the Board
Marjan Azarani
Member of the Board
Zahra Mikaeilzadehkaribozorg
Inspector of the Board
Alireza Mohammaddoust